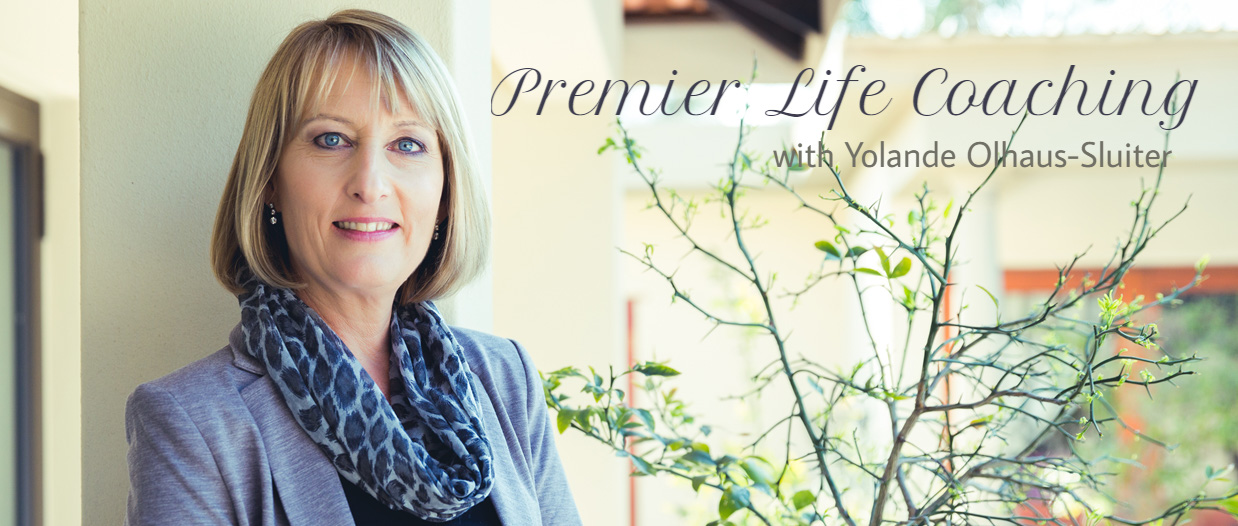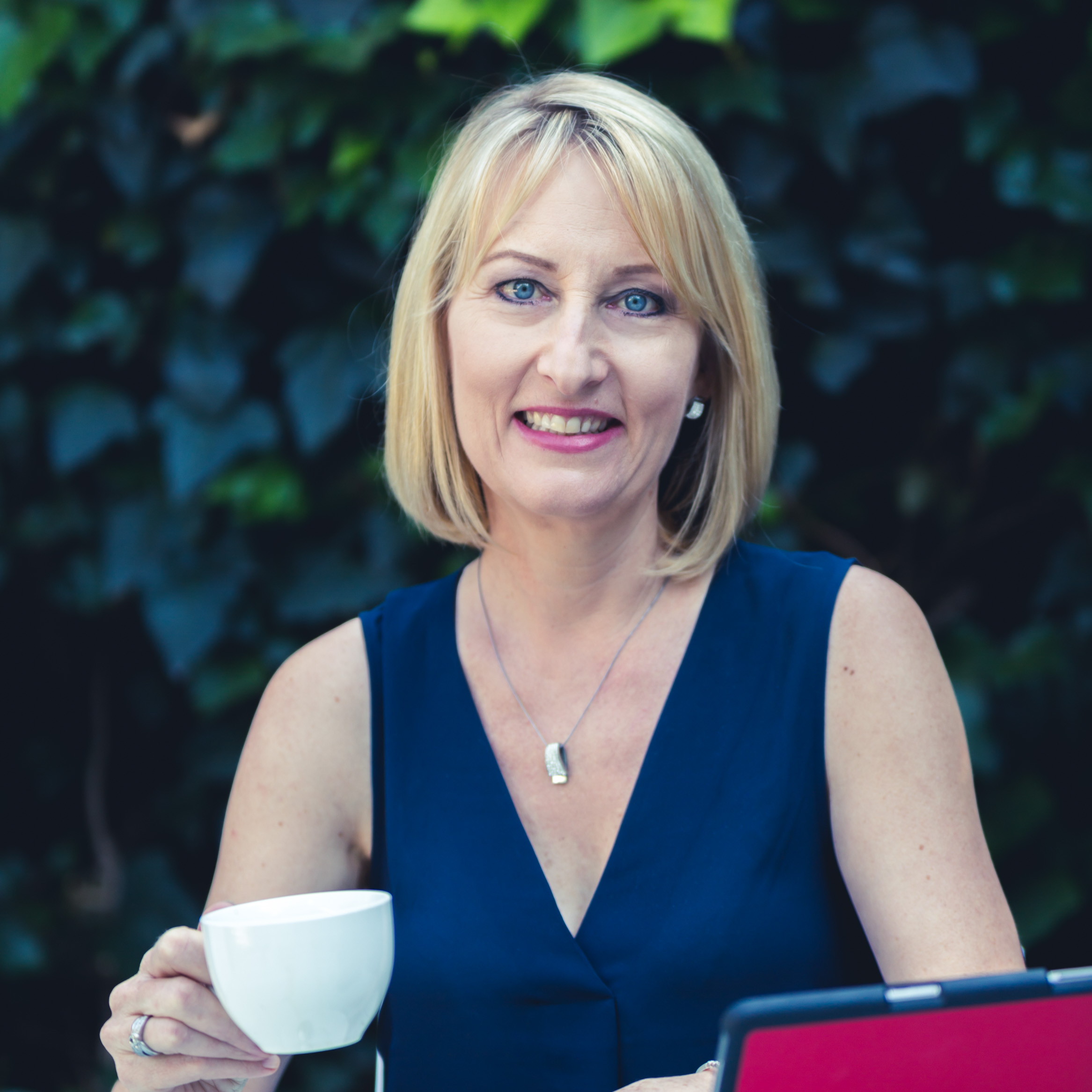 Hi there, I am Yolande Olhaus-Sluiter and I believe that we are all equipped to carry out our chosen purpose in this world, leading us to a balanced and fulfilled life.
It is my wish for every one of you to be empowered and have the confidence to live the life you desire.
I am a Life and Personal Development Coach and I specifically work with ambitious women of all ages who are feeling stuck or lost, lacking balance in their full, demanding lives, causing them stress and unhappiness. 
I help ambitious women who feel stuck with re-establishing their professional and personal goals in order for them to once again lead a balanced and fulfilled life.
You don't have to be great to start, but you have to start to be great.
– Zig Ziglar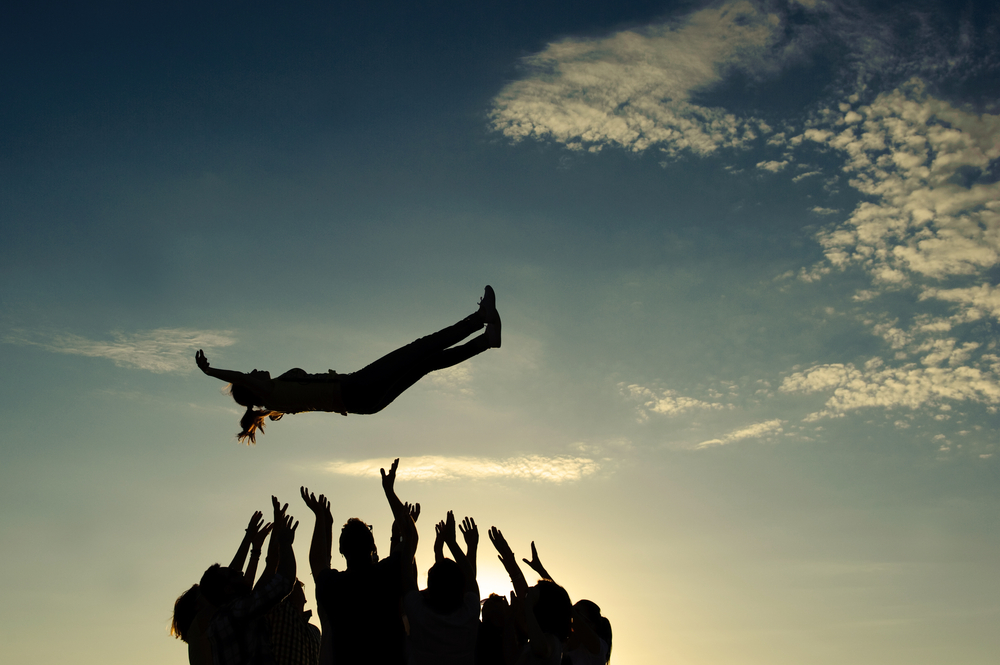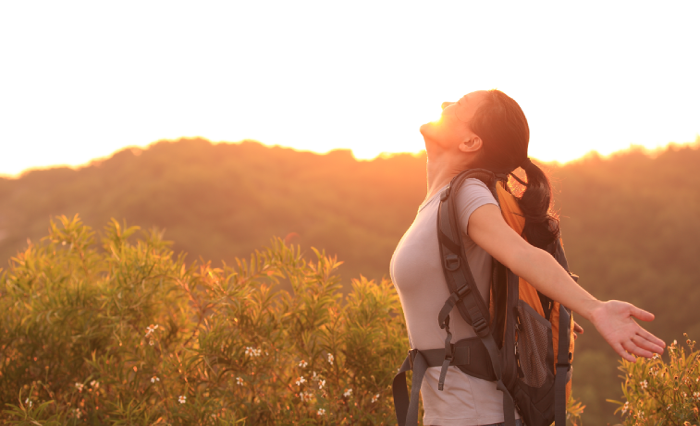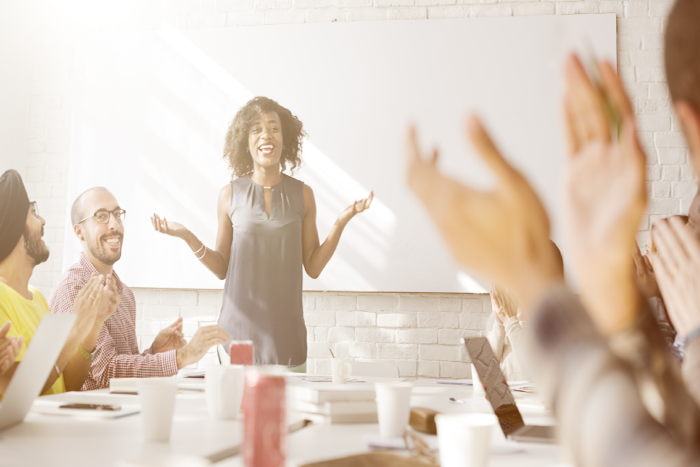 What is Coaching?
Life Coaching = Transformation! You will receive guidance and support without being judged, you will have a safe space where you are free to show emotion. You will set personal and professional goals that will take you from where you currently are to where you want to be. You will have your own personal Coach to hold you accountable and challenge you to be the best you can be in a warm and caring environment. All the while you are climbing your mountain, I will hold the flag at the top, encouraging you to press on until you reach the summit.
Who are my Clients?
Are you "fairly happy", "fairly healthy" and "fairly successful", but feel that there is more to life than to be "fairly anything"? Do you feel you are settling? Do you feel stuck, whether that is in your area of personal development, your career, maybe a split-up or divorce, parenting , relationships, health or business? Or maybe you are needing some guidance to make a big change in your life and you are seeking support and guidance of a Coach to do so! If the above resonates with you then I would love to work with you. Let's connect for you to explore your path forward and see if you and I are a good fit. You will be asked to answer a few questions on our intake form so that I can best advice you whether I am the right Coach for you.
Who is Coaching for?
It is for you if, you are committed to making a change in your life, and you are willing to fully dedicate time and effort to do this.
It is for you if, you are ready to leave your comfort zone and face your limiting beliefs and fears head on.
It is for you if, you feel that what it is you are currently doing is no longer serving you.
It is for you if,  you are ready to take on the challenge of getting of autopilot and really start living

the life you have been dreaming off.
Praise from my clients.  (Testimonials  – thank you to my clients for your kind words)
"I have made a paradigm shift from co-dependency to self-reliance." – Carol
"I am experiencing a sense of liberation – I went from laying blame on others and making excuses for myself to building a new life with healthy Values that serve me, which has led to a positive self-image. I am no longer dependent on sleeping tablets to escape the world! I have created my own independence!" – Tonia
"I have gained increased belief in myself, which has energized me and made me respect myself again." – Linda
"I was hoping the Coaching program would lead me to an increased belief in my own abilities. Having recently finished the program I can honestly say it has exceeded my expectations, my life has opened up, my anxiety is a thing of the past, I am flexible and excited about the future, knowing that I have all it takes to make a success of my life, whichever directions it takes me in. I am only just beginning to realize my own end-less potential. The Coaching program has facilitated a huge mind shift for me." – Vivienne
"I now understand the importance of the setting of goals and being aware of my purpose on this earth! Before I started the Coaching with Yolande I was aimlessly going around in circles leading to self-doubt and frustration." – Melanie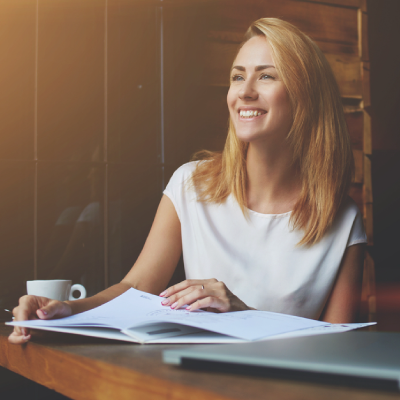 ⊗ PERSONAL DEVELOPMENT COACHING 
The program I offer you assists, guides and facilitates the making of an assessment of your life, understand why you made certain choices, developed certain behaviors, your positive beliefs and negative beliefs that are ruling your life right now.
⊗ RELATIONSHIP COACHING 
Would you like to understand the power of healthy communication? Would you like to master the art of speaking, but more importantly the art of listening to hear as opposed to listening to speak?
⊗ DIVORCE COACHING 
If you are currently going through a divorce or have just been through the trauma of divorce, you will know that it is an emotional roller coaster like no other in your life.
⊗ CAREER COACHING 
Are you at a cross road in your career? Maybe you are an enthusiastic newcomer in the world of entrepreneurship, looking at options and confused about which way to go, afraid of making mistakes, or maybe you are a seasoned professional and expert in your field, overwhelmed by the choices you have in today's fast paced business landscape.
What will you come away with?
You will be guided on your path from where you are right now, to a life of which you will take full responsibility and ownership, your journey will lead you to a place where you really want to be. While you climb to great heights, I will be holding the flag at the top of the mountain, supporting you. We will do this through a process of :
Two weekly one-on-one face to face or Skype (both in SA and internationally) sessions, with the total duration of the program being 6 months.
Group Coaching or Workshops (they can be adapted according to your personal needs.)
Are you ready?
FILL IN THE CONTACT FORM TO GET STARTED! 
The first step to getting started is to book a free 30-minute Skype session with me to explore your needs and how I can help you meet them by filling out the LEARN MORE CONTACT FORM below.
You will then receive my intake form. Answer the questions as comprehensively as possible so you can get the most out of your session with me.